Meditation programs to calm down and overcome personal and work-related challenges
A steady mind delivers an outstanding performance. Employees get to work on their emotions and see small improvements every day. Can't meditate? No problem, they can listen or read the content.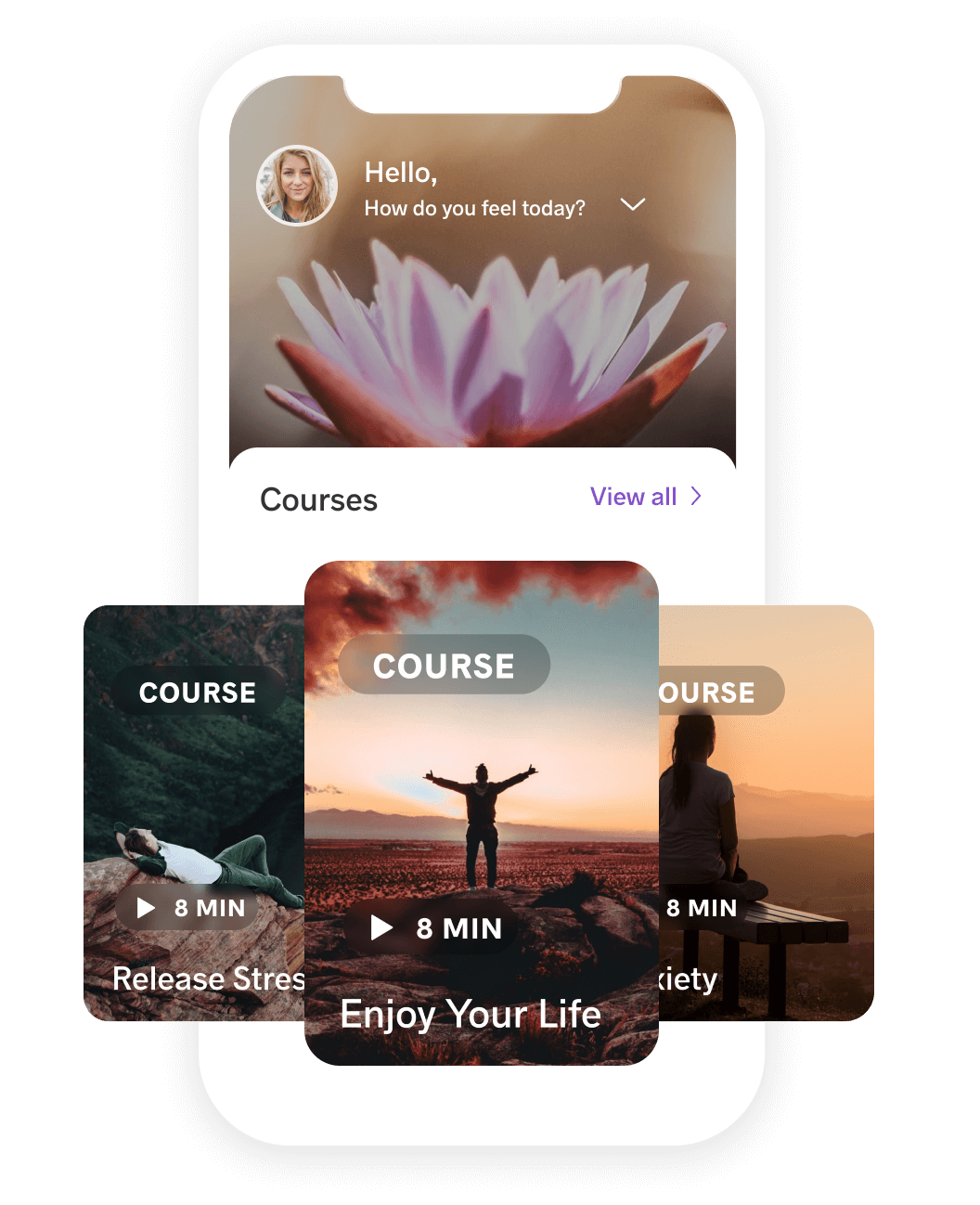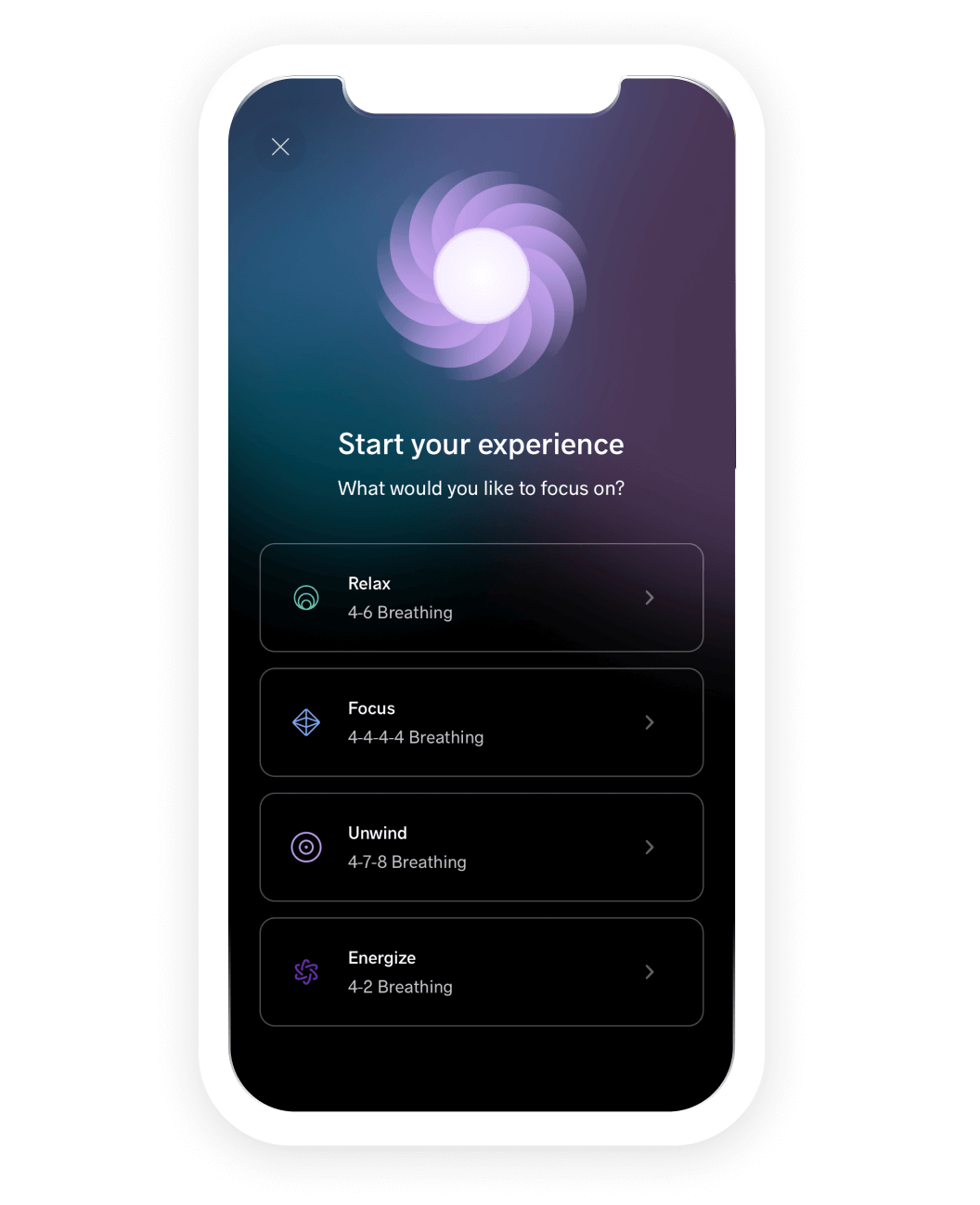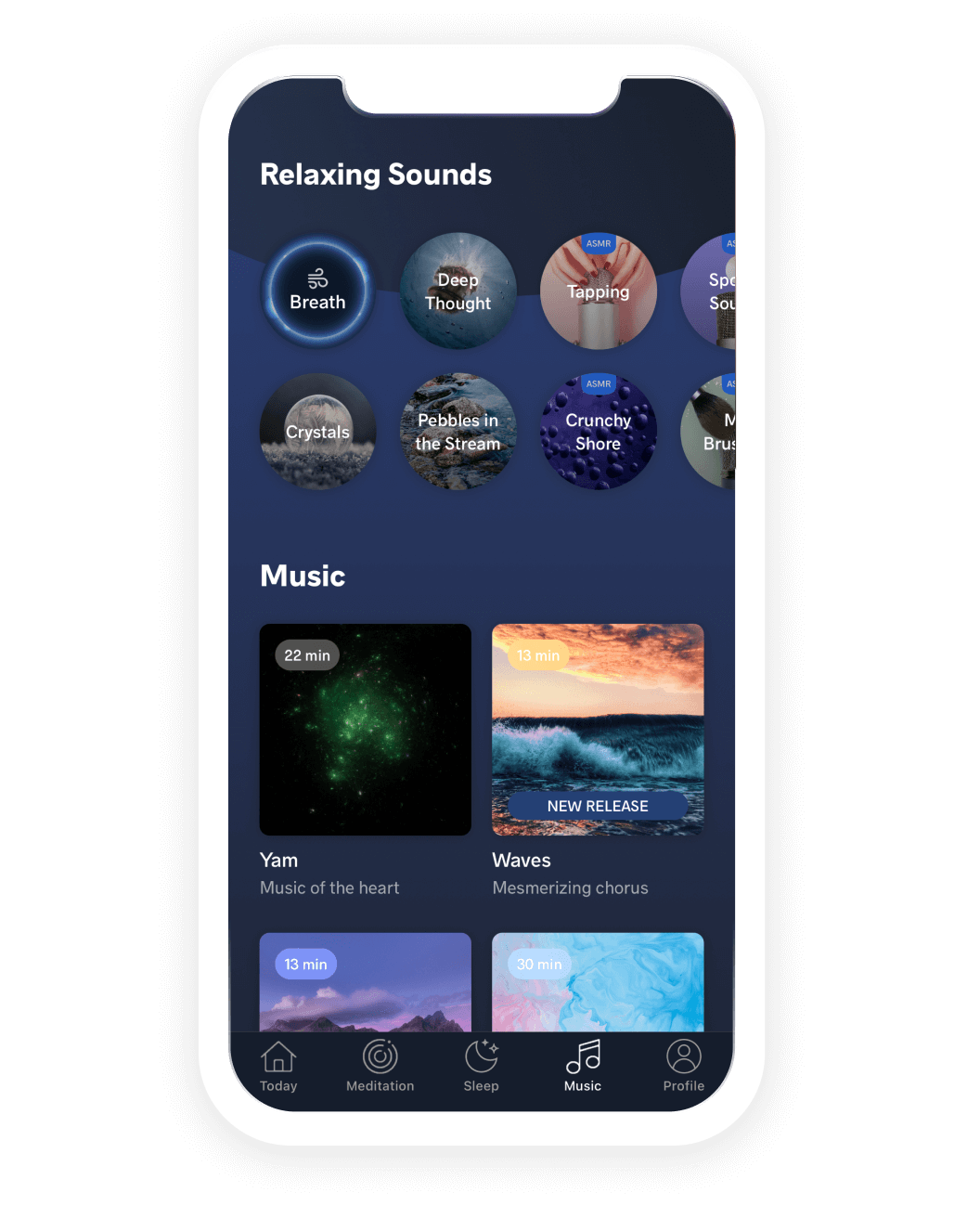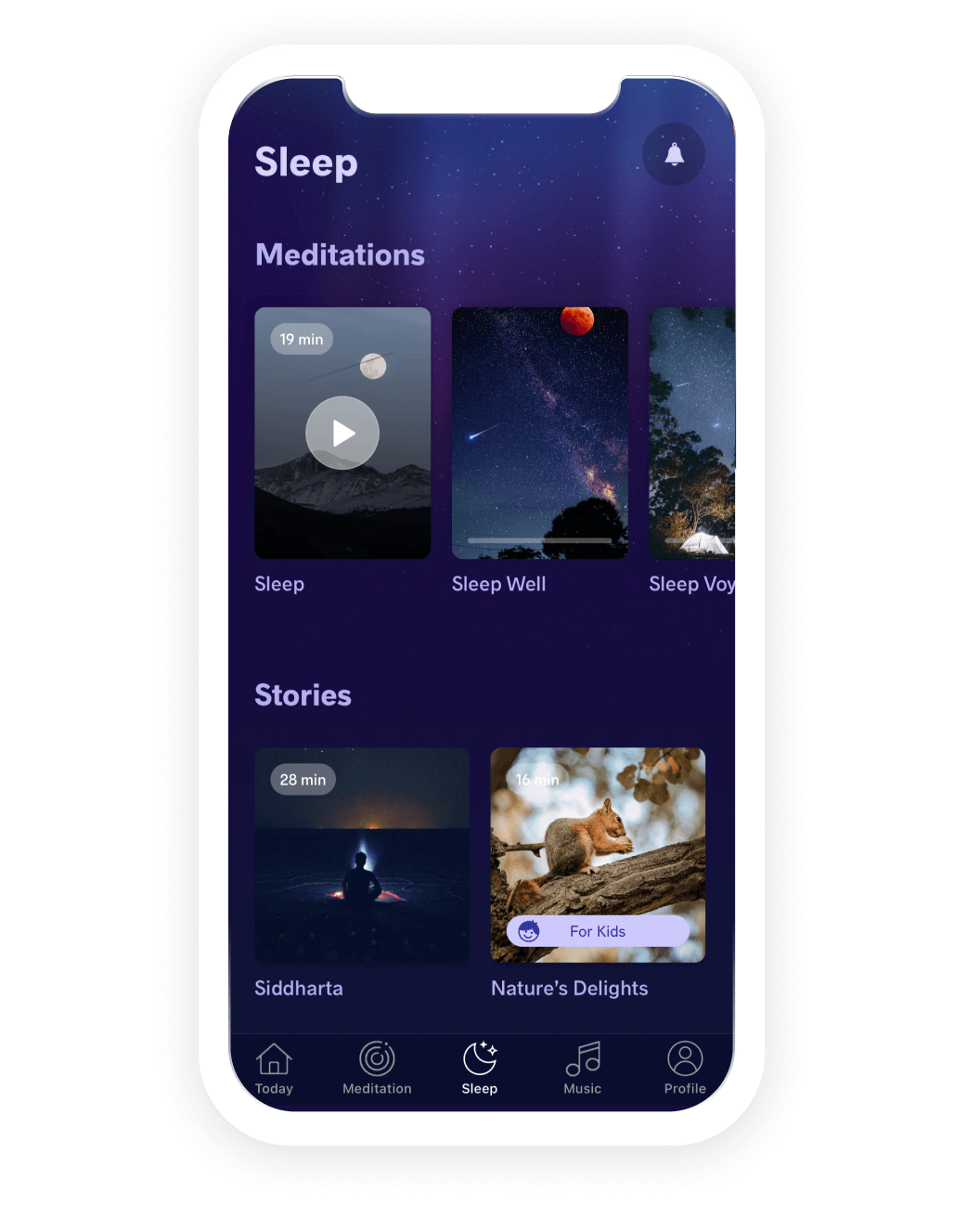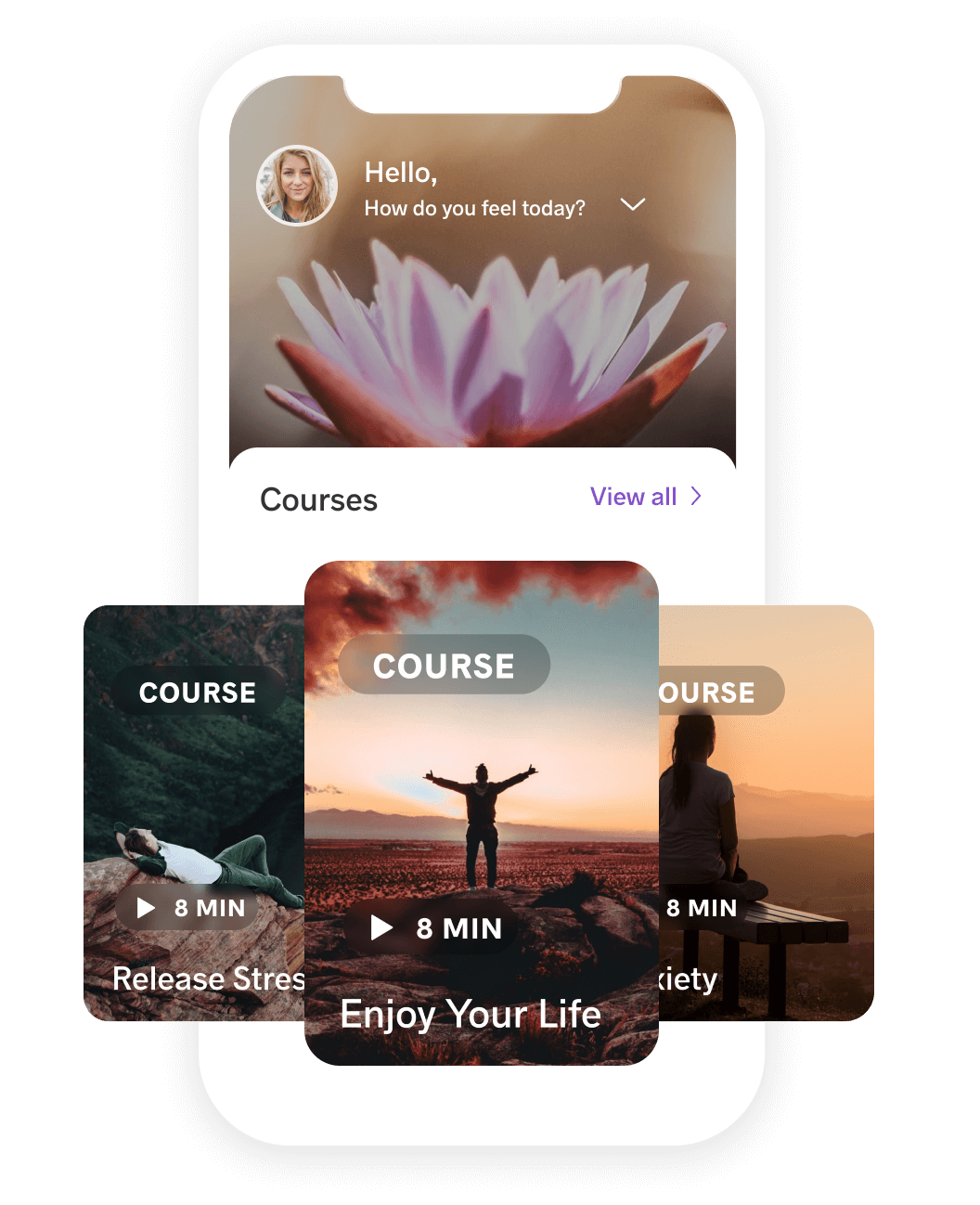 Courses to be and do better anywhere
Our courses lead teams to the development of adequate inner tools to reduce stress, anxiety, and improve focus and motivation.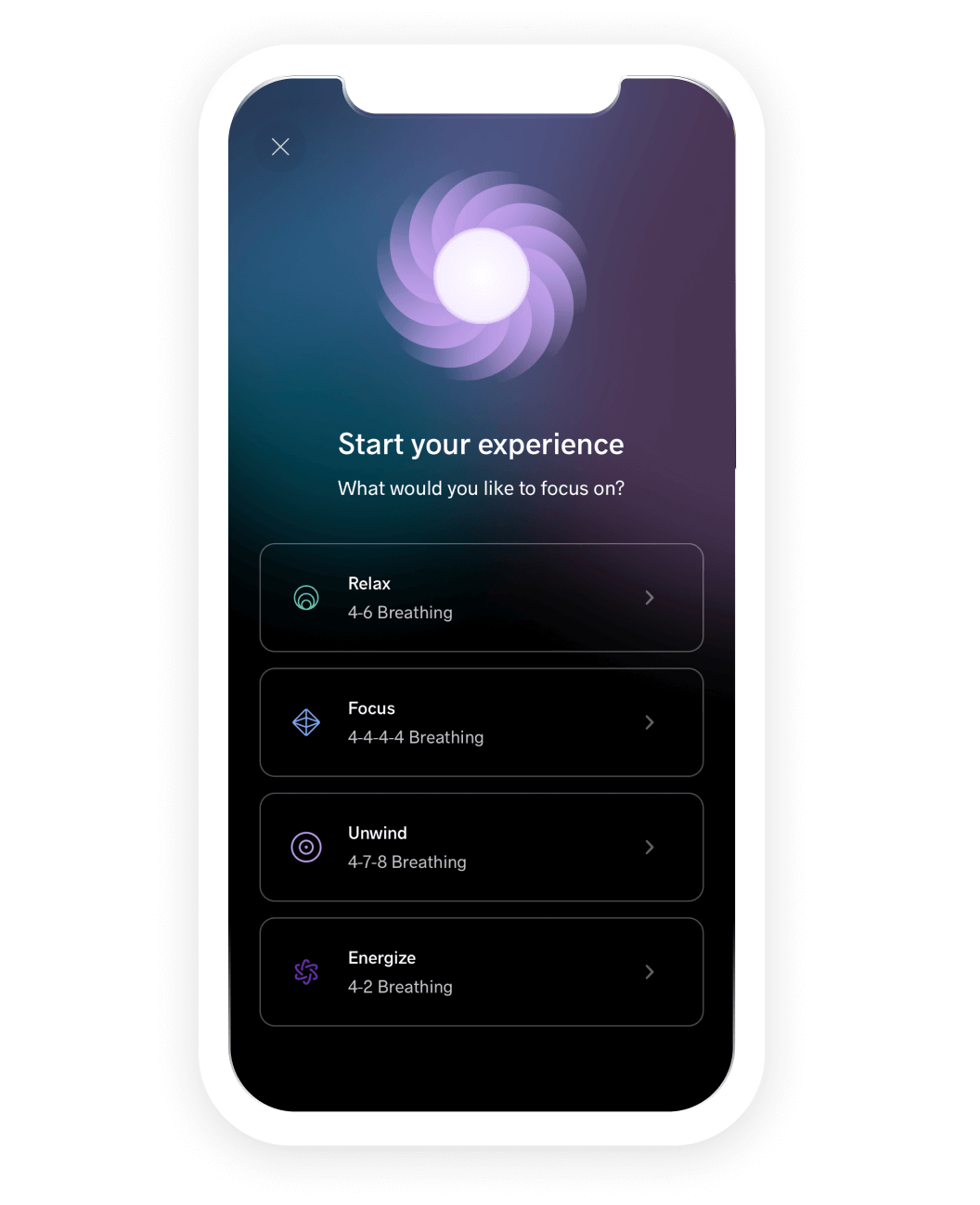 Breathing exercises to relax in the face of challenges
Scientifically proven techniques to help people reconnect with their bodies, and regain calm to overcome daily challenges. Whether they are expected or not.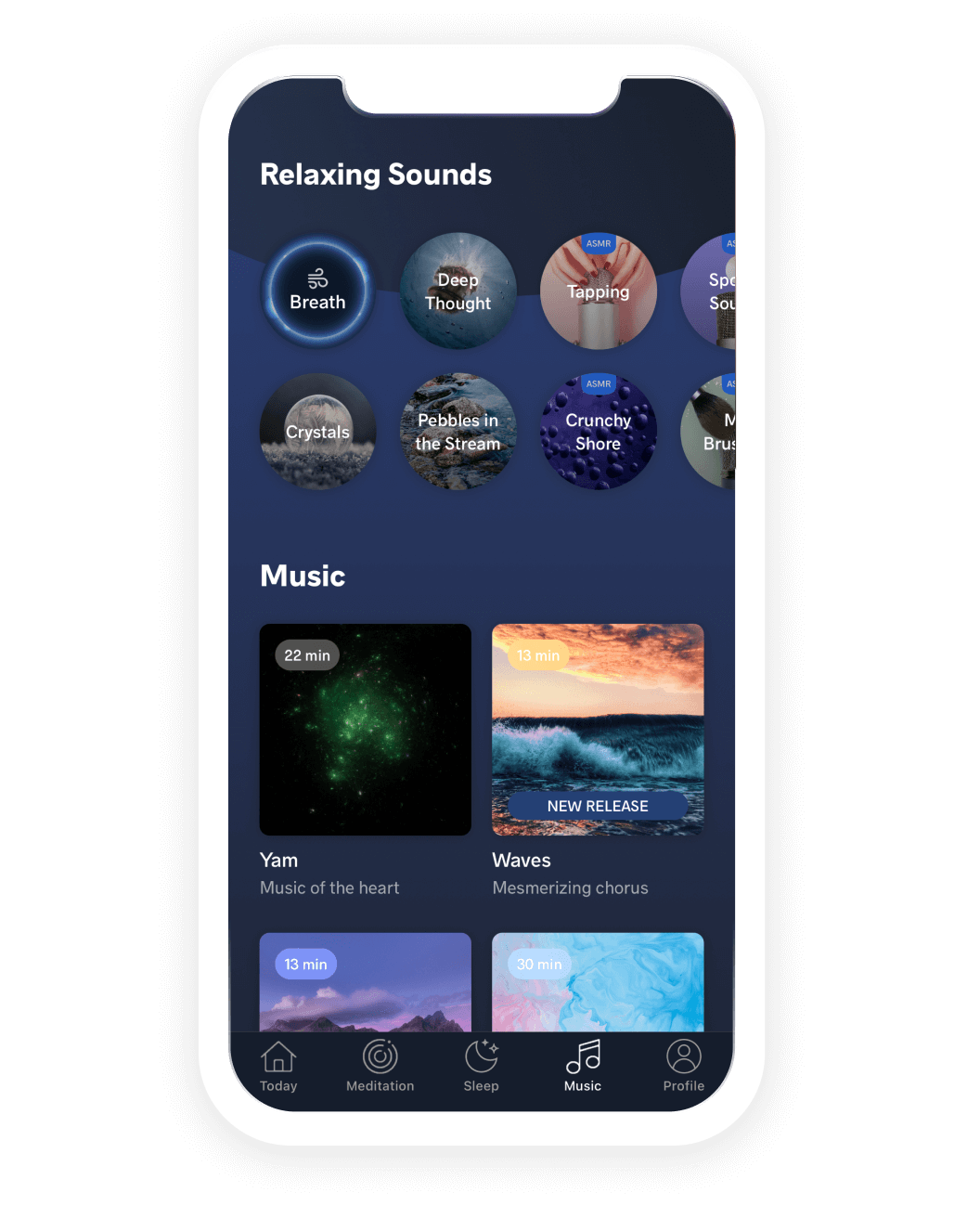 Music to focus and increase productivity
Our playlists use distinct music frequencies to activate different brain areas, depending on the person's goal: focus, relaxation, stress reduction, anxiety, sleeping, and more.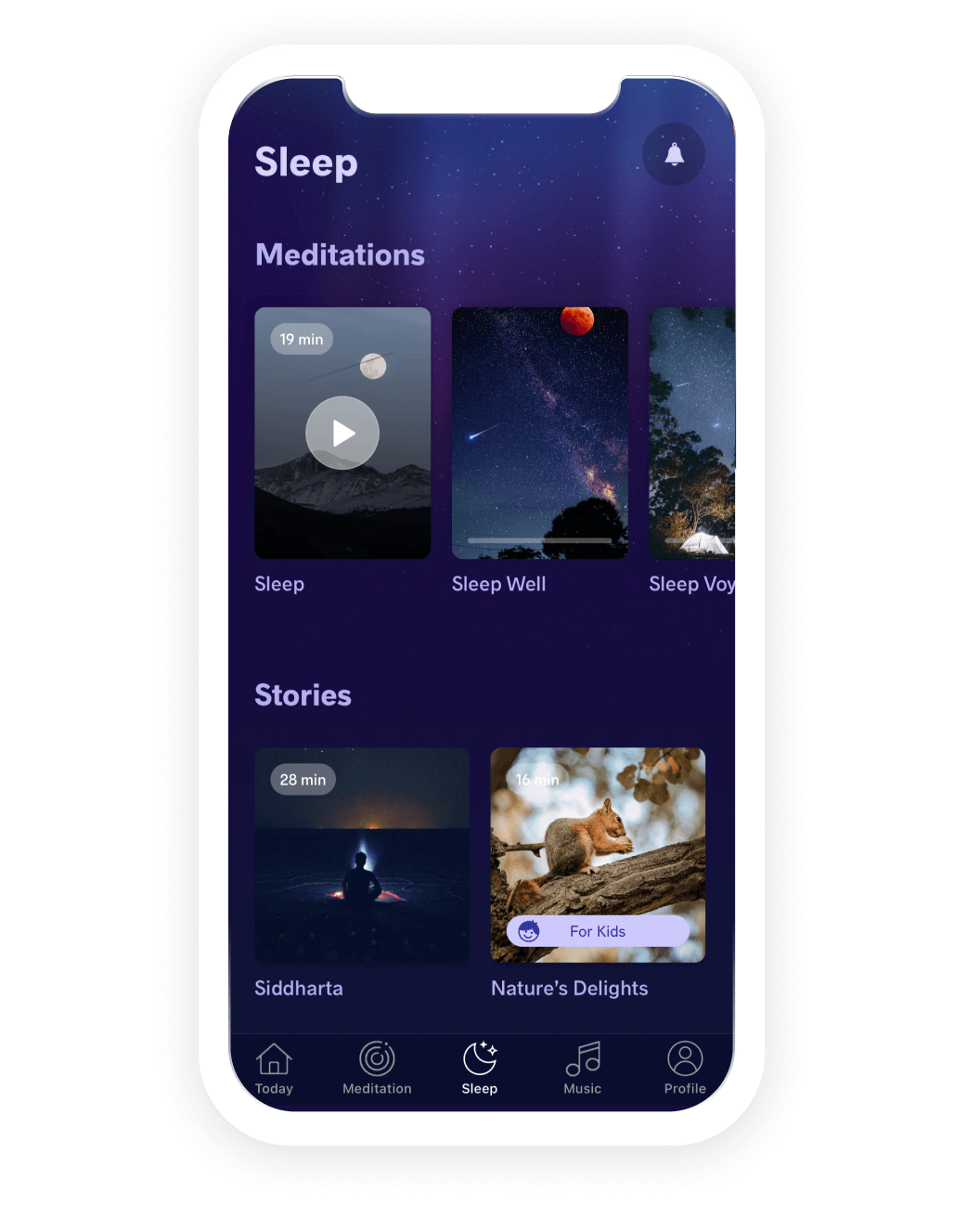 Sleep stories and meditations for a comforting rest
A good night's sleep improves people's work performance and satisfaction levels. We craft sleeping stories and meditations to naturally help people fall asleep.
Keep track of your emotions and grow
People have access to their tracking insights to gain a broader understanding of their emotions and inner processes.
More companies are experiencing the new era of mental health with Meditopia. Talk to an advisor now, and transform your company from within.
Speak to an advisor today and transform your company